Hello, readers! My five month absence from this blog is for good reason - I promise you! I got a new job, one that is allowing me to venture across the country. Trying to learn the rhythm of my new workplace, planning for travel, and taking on projects has consumed most of my time. I have missed writing here, and have vowed to not abandon you any longer!
My summer was been
packed
! I want to do my best to fill you in on everything that's been going on. Allow me the chance to break it down...
The New Job
Back in May (shortly after my last post here), I had a job interview that seemed too good to be true. It was for a company offering me a position to travel and attend conventions
FOR A LIVING
. Since my decision for a career/degree change came to light, I had been covertly searching for another job which would allow me to alter some variables in my life. If I were to get this job, I could successfully push myself forward, save a little money, and go back to school on
my
terms. The two interviews were successful, and now I'm well immersed into what could only be described as my dream job. A few weeks in, I was already making travel plans. That's how I ended up in...
Miami!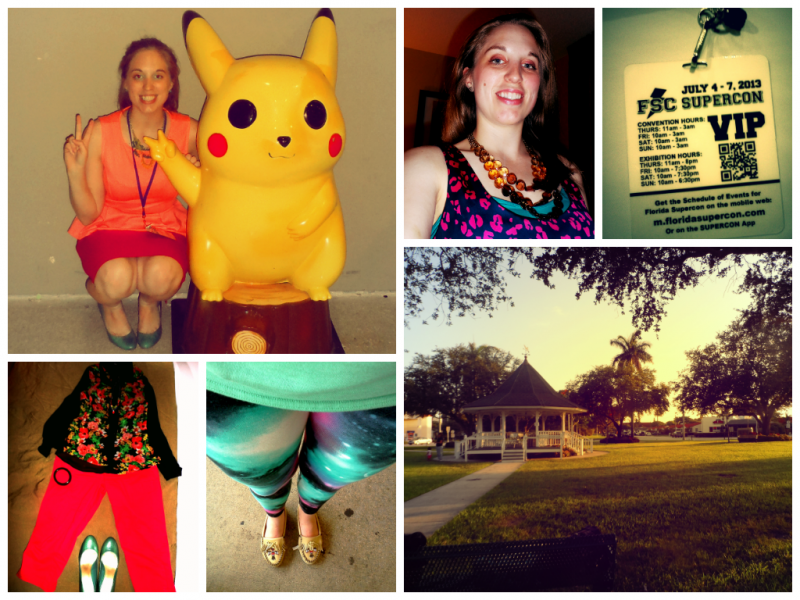 My first work trip happened to be complete with palm trees, sunshine, and beaches. Getting the first taste of the traveling life was anything but bitter. Yes, I had to work for the majority of the day, but the nights were wide open and I was able to take my time in the morning to eat breakfast by the water. Miami was a singularly wonderful introduction to my new job. It set the tone for adventures to come.
Summer Style
August was a month of relaxation and planning for the coming months. I became somewhat addicted to statement jewelry - namely bracelet stacking.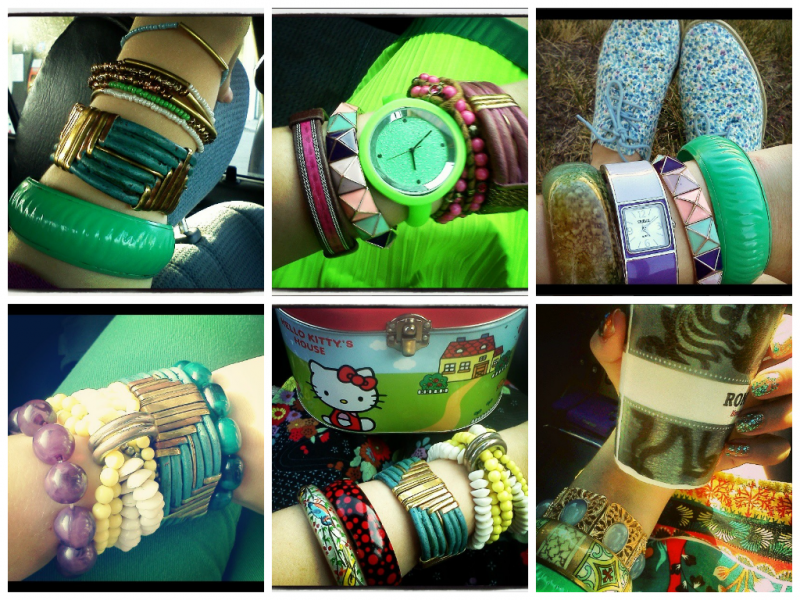 Another trend I became strangely attached to were flower crowns. I know you've seen them everywhere this summer, and I gave into the trend. After an unfortunate accident where the kitties had a
little too much fun
with momma's accessories, I wound up the proud owner of
more
than
one
. This didn't help my growing obsession. I loved the look so much, that I'm currently trying to re-work the look for fall use! When I have something definitively styled, I will be sure to (as always) post it here.
Before all the traveling chaos, there were, of course, summer events that required summer attire when attending. Such occasions called for bright colors, fun accessories, and a bit of "hippie chic" styling. The outfit below is an excellent example...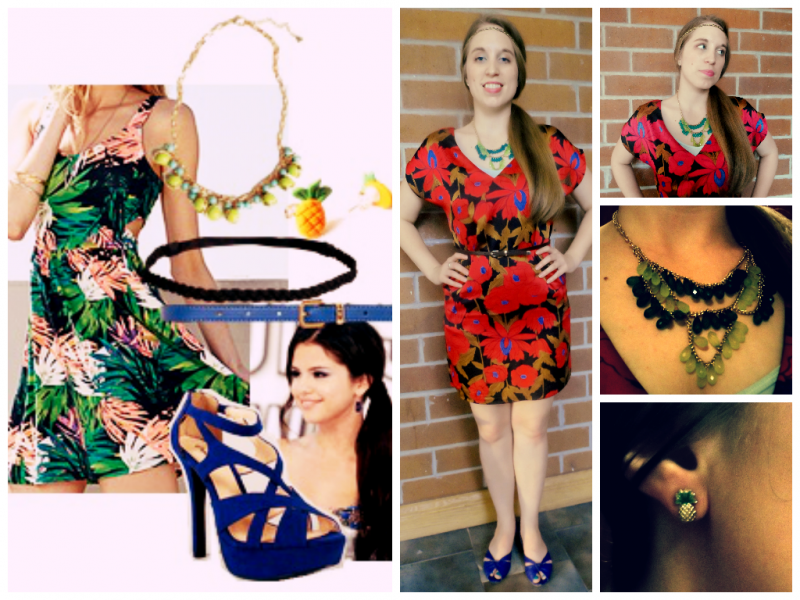 Original look: Dress, Forever 21: $15 // Necklace, Ruche Clothing: Gift
Tank, Forever 21: $3 // Headband, H&M: $4 // Earrings, H&M: $6
Belt, Forever 21: $5 // Shoes, Thrifted: $5
Atlanta, Here We Come...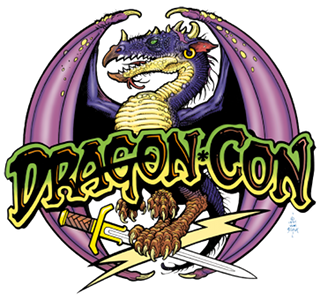 I had been planning on attending Dragon*Con in Atlanta with one of my best friends for over a year. So, in late August, we headed out on a road trip for a week of geekery and a meeting of old friends. It was a needed break from the hectic new job I'd undertaken.
Dragon*Con was attended by a MASSIVE amount of people, and finding our way into the city was not met without problems. Though I have a lot of great memories of spending time in possibly the largest hotel suite I've ever set foot into with eight other people, I'm not sure if I'd want to go back to Atlanta for the con next year if it wasn't work related. Oh well. I may change my mind.
Good Morning, Baltimore!
With three days of returning from my vacation, I had to jump right back into working. The boyfriend and I were headed to Baltimore for their Comic Con - held there every September. We haven't done a lot of conventions out on the East Coast, and the turn-out was impressive to say the least. Apparently, the con has gotten so big that they are adding an extra day for attendance and expanding the venue for next year!
While we were there, I got to enjoy quaint pubs that were situated in old houses, long walks to spot historical buildings, and staying in a hip, modern hotel with an old, rich history. It was a breath of fresh air after the week before in Atlanta.
As I said before, I promise no more long absences from the site! Now that I've settled into a rhythm with my new job, I can sort out posting and getting out my latest fashion inspirations to all of you.
I thank many of you for connecting with me on
various
social media
platforms
over the last few months. Sometimes when I'm on these trips, it's the only way I can get the muse flowing and out to the world!
Look for fall transition posts and a piece on New York Comic Con here in the next coming weeks!
Until next time,
they seek her there